Want to buy a Christmas gift for someone who is planning a Camino holiday in 2020.  Here are ten cool Camino gift ideas, ranging from small bits of gear that will fit nicely in a Christmas stocking to bigger milestone gifts:
1. Lightweight walking shoes or trail runners are an increasingly popular choice of footwear among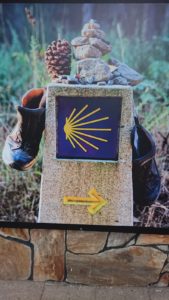 pilgrims, especially during the warmer months. Even if your person is planning to bring their broken-in hiking boots, don't worry: it's always nice to have a lighter pair of trail shoes to change into along the way or wear for the evening strolls. 
2. A pair of technical walking pants are perfect for the Camino. Lots of pilgrims wear the zip-off versions that can be converted into shorts when the sun shines. If the gift recipient is travelling in Spring, then make sure the pants are quick-drying because rain showers are common around that time of year.
3. A warm fleece or long-sleeved thermal top is great for those properly cold mornings and evenings. 
4. Looking for something smaller? What about a pair of Merino-wool walking socks. By wicking away sweat and moisture, they can help to ward off those dreaded blisters.
5. Arm warmers are really handy for the cool days if you don't want to wear a bulky fleece or jacket, but still want to feel somewhat wrapped up.
6. Similarly, stretchy neck warmers are great for extra warmth in crisp weather.  They seal the gap around a collar or can be pulled over the face and ears if a cold wind picks up.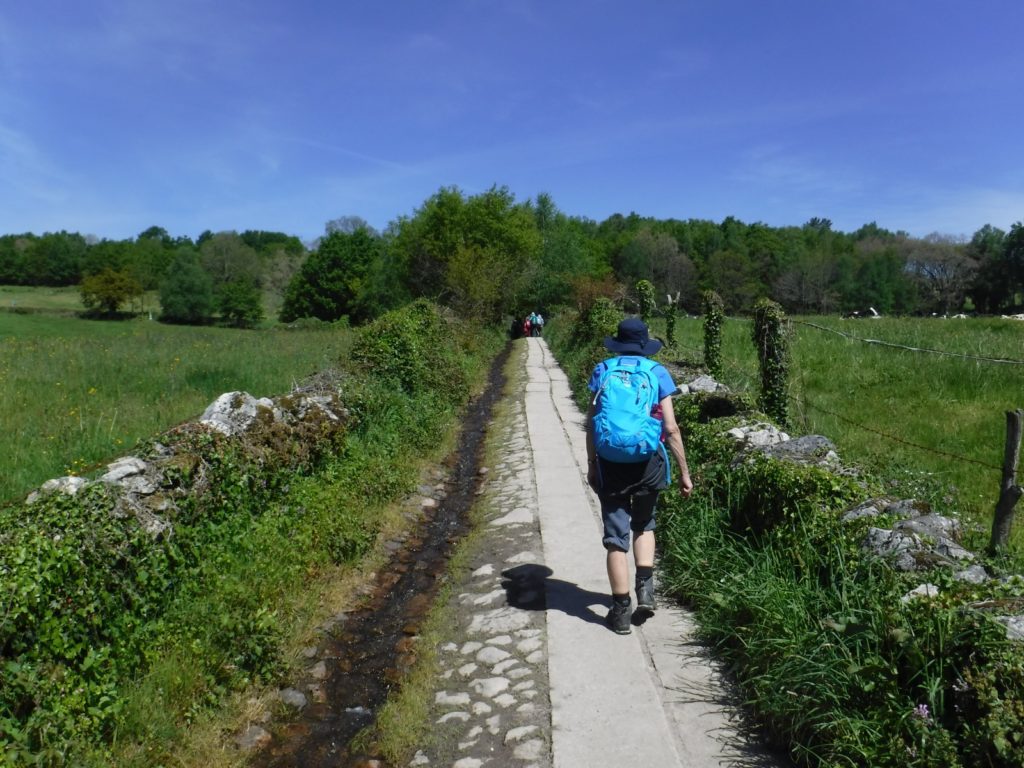 7. For anyone getting their luggage transferred ahead, then a nice light backpack comes in very useful for carrying snacks, spare gear or medicines.
8. What about a stylish, eco-friendly water bottle. It's time we all got out of the habit of buying plastic water containers, which we all tend to discard in overflowing bins. Let's try to keep plastic to a minimum and use re-usable water bottles. Some of the newer ones have some cool features such as sleeves for a mobile phone!
9. You could splash out on a digital walking device like a pedometer or fitness tracker (Fitbit, Garmin watch, etc.). These days, a lot of us like to measure our progress as we seek new fitness goals. After a protracted period of walking the Camino, a pedometer or fitness tracker can display some pretty high digits that will give you a real sense of satisfaction.
10. Or maybe you're thinking of buying someone a treasured milestone gift. In that case, you might think about buying them a full-blown Camino holiday.  If so, give us a shout here at CaminoByTheWay and we'll put together a great Camino package for them.  If they've already walked the Camino, no worries. We've opened up some exciting new and less well-known routes such as the Lighthouse Way or the Fishermen's Trail, two fabulous coastal routes in, respectively, Galicia and southwest Portugal.
Good luck choosing your Camino gift!
Happy Christmas from CaminoByTheWay!!