Wondering which kind of Camino holiday to go for? Thinking walking solo or maybe setting off with a group? Here's a quick lowdown on the two kinds of Camino trips out there: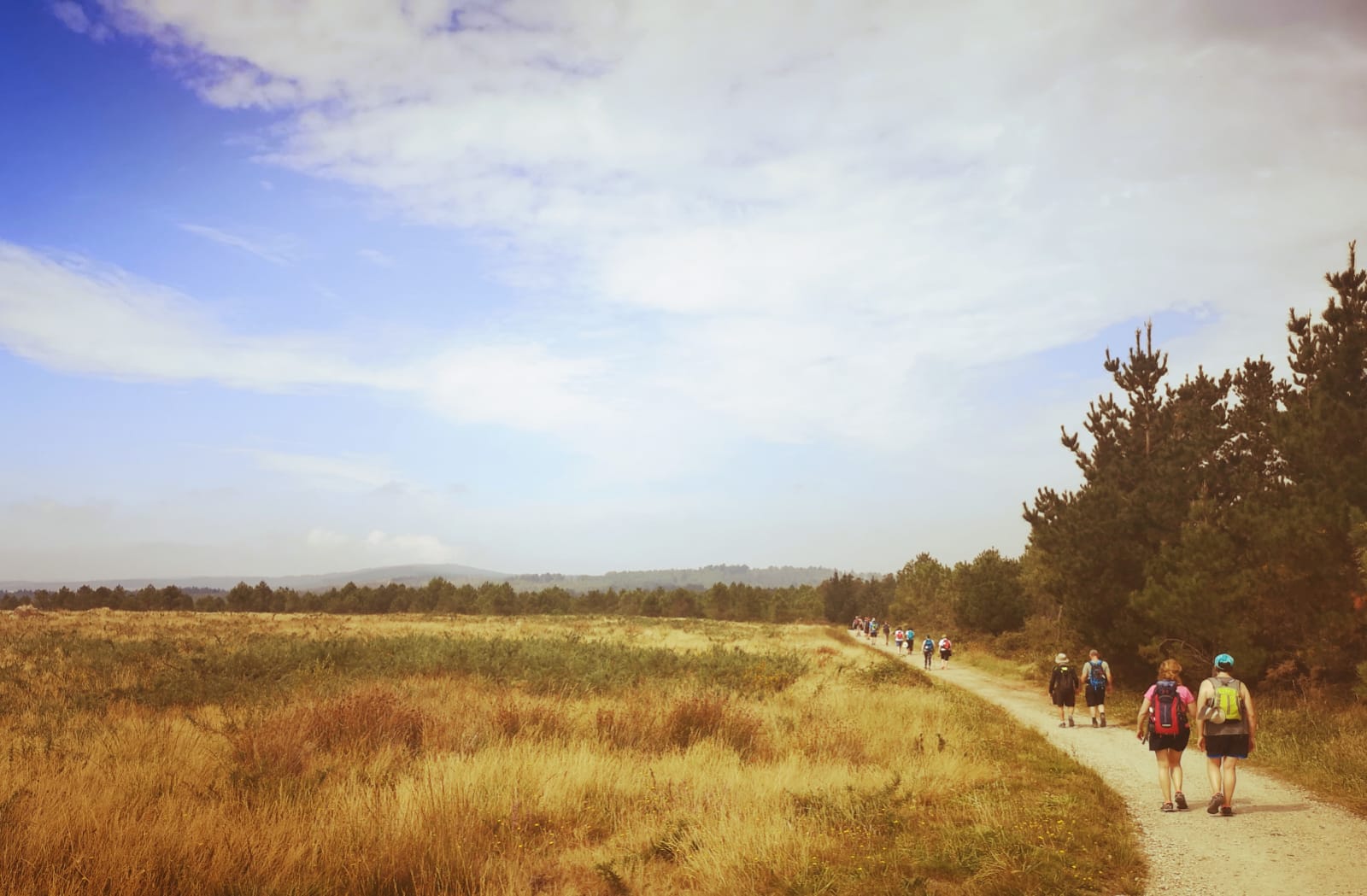 GUIDED
Guided walking tours are an ideal option for people who don't want to worry about anything but putting one foot in front of the other, and who might relish the opportunity to meet new people and share the Camino experience as part of a group.
In addition to standard services such as accommodation, luggage transfer, and Camino kits, our Guided tours include such extras as evening meals, coach transfers and experienced Camino guides.  Our guides work their socks off: They not only escort and monitor the group along the trail, but also coordinate all non-walking activities such as hotel check-ins, evening meals, coach transfers, and our (in)famous "blister clinic" 😊.
Sharing the Camino trail with strangers is a very  enjoyable way to walk the Camino.  The experiences of long-distance walking – ascending the same hills, marveling at the same historic sights, enjoying the same coffee breaks – forge feelings of solidarity and friendship among a group. In the evening, further camaraderie builds as people exchange stories from the day, open up about adversities they have faced in their lives or share their dreams for the future.
CaminoByTheWay's next fully Guided Camino tour will take place from from May 29th to June 5th.  Why not join us as we walk the classic final stretch of the French Camino, from Sarria to Santiago de Compostela. For more information, contact Dónal at 0878504636 or donal@caminobytheway.com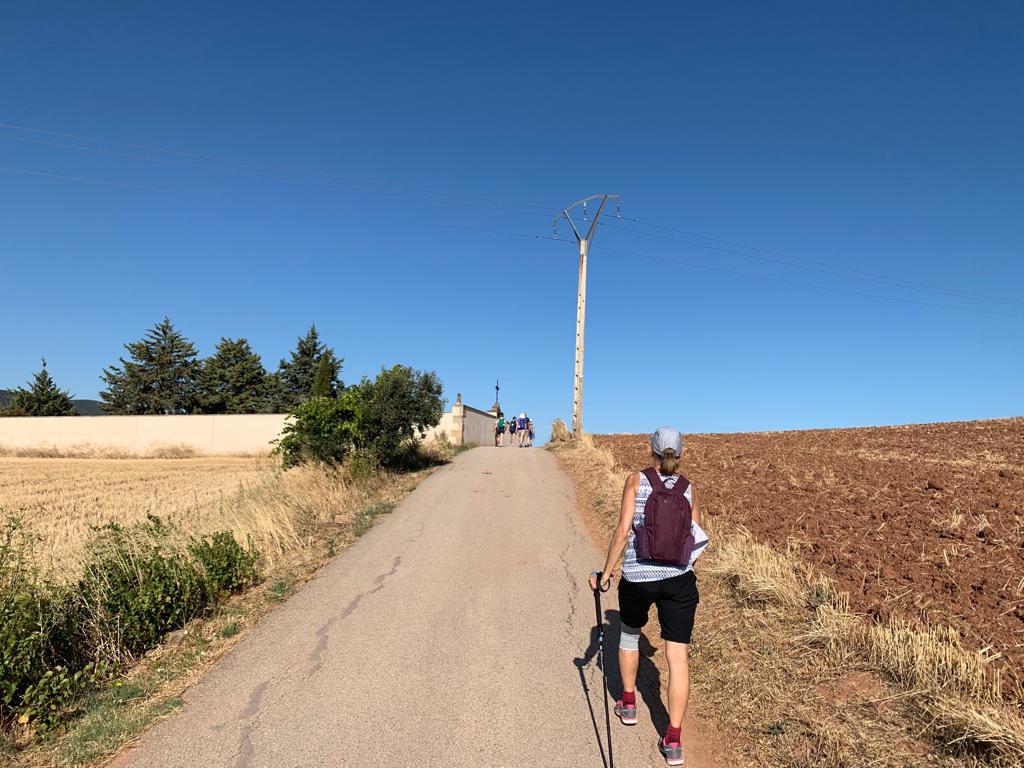 SELF-GUIDED
A self–guided trip is normally the choice of independent travelers who prefer to undertake the Camino either solo or with a small group of friends or family members. They manage their own holiday, navigating the route themselves (not too difficult given the ubiquitous yellow arrows along the trail), and planning their own daily schedules (walking, evening meals, transfers, etc.)
A CaminoByTheWay self-guided itinerary includes standard services such as hotel accommodation, luggage transfer and 24/7 support service. This latter service is a really useful aid: It allows us to check in daily with our walkers, to make any on-the go-arrangements for them (booking a taxi or a table in a local restaurant), or to provide local knowledge (recommending different stops along the route or letting them know about cultural events in their area).
All self-guided itineraries can be customised according to, among other things, the amount of time a person has available to walk, the amount of services they require, or their general fitness levels.
With the aid of our 24-7 telephone support service, the self-guided pilgrim can enjoy an authentic, all-round Camino experience on their own terms.
Check our our different routes here.